Discover more from The Dissenter
A newsletter documenting whistleblowers and truth-tellers who challenge corruption
Over 5,000 subscribers
Assange Extradition Hearing Halted As COVID-19 Spikes In United Kingdom
A member of the prosecution team was potentially exposed to COVID-19. Proceedings are on hold until September 14.

*To support Kevin Gosztola's reporting on Julian Assange's extradition hearing, become a paid subscriber of The Dissenter or go to shadowproof.com/donate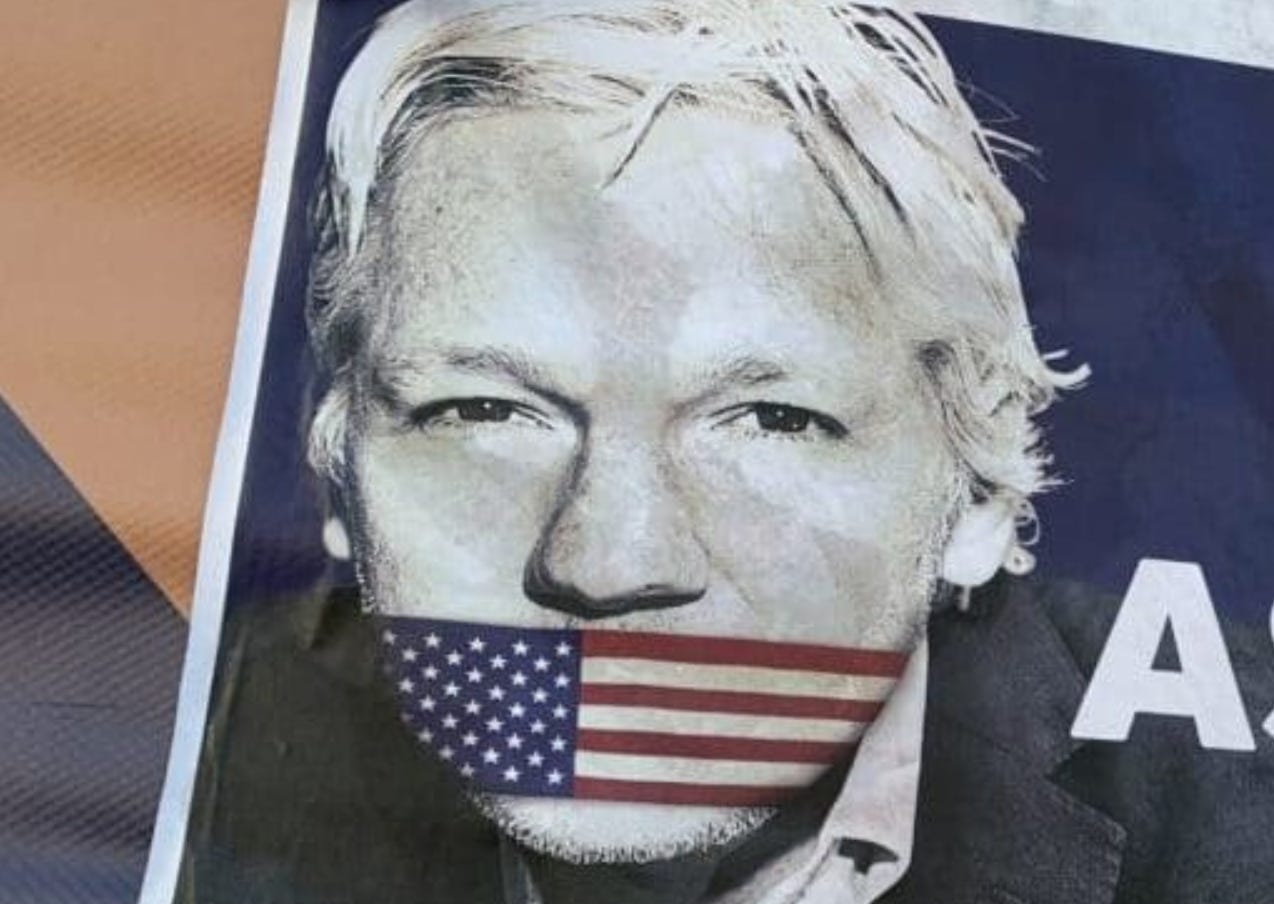 UPDATE - 9:20 AM ET: COVID-19 tests for a prosecutor and their partner came back negative. It was the "common cold," Tristan Kirk of the London Evening Standard reported.

Court proceedings will resume on September 14.

Original Article

The number of newly confirmed COVID-19 cases in the United Kingdom jumped 64 percent on September 7, the day the trial portion of WikiLeaks founder Julian Assange's extradition hearing started.

Four days later, proceedings were halted because a member of the prosecution team was potentially exposed to the virus.

Judge Vanessa Baraitser told the press the reason the prosecution team did not come to court on the fourth day of proceedings was "out of caution." They attended via the "cloud video platform" operated by the court.

It is anticipated testing results will be known on September 11. Baraitser accepted the request of both the defense and prosecution to adjourn until September 14.

Edward Fitzgerald, an attorney for Assange, urged the judge to assume the lawyer for the prosecution has COVID-19. He suggested it was unsafe to be in the courtroom, especially since it is "not possible to tell how far" the spread of the virus is at the Old Bailey courthouse, where the hearing is taking place. 

He contended proceeding with the extradition hearing would put staff of the courthouse, the judge, and Assange at risk, and Fitzgerald argued against continuing remotely because it would be unfair and inappropriate, especially since the video platform is prone to technological problems.

James Lewis, the lead prosecutor representing the interests of the United States government, agreed with Fitzgerald. He said it is "not easy to cross-examine another person over a video link."

The parties were instructed to prepare arguments by September 14 on the way forward if test results are positive.
A Second Wave?



Over 2,600 newly confirmed cases of COVID-19 were reported on what was supposed to be the fourth day of the hearing. Cases have spiked to levels not seen since May 23, which increases the likelihood of an outbreak at the courthouse.

The risk of a COVID-19 outbreak during the extradition hearing was exactly why I submitted an urgent application to the court for remote video access so I did not have to travel to London to produce coverage.

I wrote on August 25, "No journalist wants to travel to the United Kingdom and find themselves trapped in the middle of a second wave of the COVID-19 pandemic."

"COVID-19 cases may have leveled off at around 1,000 new cases per day in the U.K., but the U.S. State Department still has a "Level 3" advisory for U.S. citizens with travel plans for the U.K. They are urged to "avoid travel due to serious risks to safety and security."
I additionally noted COVID-19 cases in France, Germany, Italy, and Spain were at levels not seen in many months.

Despite spikes in cases, Germany and Italy remained exempt from quarantining upon arrival to the U.K. while France and Spain were removed from the British government's list of exempt countries that month—after significant spikes at the end of July.

It is very possible a second wave of the pandemic is hitting London. Yet, on September 7, when cases dramatically increased, Baraitser acted obliviously and revoked video access for 40 observers, including European parliamentarians and representatives of human rights and press freedom organizations, like Amnesty International.

She defended this decision, which jeopardized open justice, as necessary since a photograph was taken while Assange was in the dock of the court, and his image was broadcast on social media.

"Once live streaming or any other form of live transmission takes place, the court's ability to maintain this control is diminished, and this is particularly so when the transmission is to locations outside this jurisdiction," declared a notice sent to observers who lost their access.

According to the notice, observers could apply to "sit in the public gallery or adjacent 'overspill' court in the usual way."

The photograph that still has Baraitser's knickers in a knot was taken by someone in the public gallery. It was not a screenshot from a video link, and it does not appear to have been taken by any journalist or observer who was credentialed in February.

Encouraging dozens of people to attend in person is even more reprehensible, given the possibility that one of the prosecutors may have COVID-19.
Julian Assange Still At Risk
As the first wave of the pandemic hit the U.K., Baraitser refused to grant Assange bail so he could be free from "imminent danger" in the Belmarsh prison.

His attorneys insisted he had a chronic lung condition that made him especially vulnerable to COVID-19. They proposed he be put on house arrest and electronically tagged. But Baraitser rejected the request, saying Assange had gone to great lengths to avoid extradition proceedings. 

"If I released him today, he would not return to face these extradition proceedings," Baraitser stated.

She additionally asserted the global pandemic did not, as of March 25, "provide grounds for Mr. Assange's release."

By April, COVID-19 cases spiked 300 percent in the UK. It is only by chance Assange did not become infected, as prisons are well-known petri dishes for the spread of the virus.
"It's been confirmed to me (by someone in a position to know) that Julian Assange's defense team has been denied access to their client after today's hearing, due to current COVID-19 concerns," journalist Mohamed Elmaazi reported. "Assange's lawyers are understood to be disappointed about this decision."

The pandemic has significantly impacted Assange's ability to meet with his attorneys, and Fitzgerald informed the court on the first day that he had not spoken with Assange in person for about six months.

The prison has repeatedly made it impossible for Assange to engage in work with his attorneys that would make it possible for him to participate in his defense. And, despite complaints to the judge, Baraitser has done very little to ensure Assange's due process rights are protected in this harsh climate.